This article is an extract from the book 'Everything you need to know about Xero Practice Manager'
Get a copy for your desk at www.linkedpractice.com
What is an engagement?
Starting an engagement can be the happiest time of your life. It's when two people come together to create magic. In a business context, an engagement describes the relationship between accountant and client and includes both annual and on-off engagements.
An annual engagement describes all the expected services a client will receive from an accountant throughout a year. It is the understanding between the client and your practice about who is responsible for delivering what information and services and on what frequency. An example of an annual engagement may include three services: preparation of annual accounts, filing GST returns, and quarterly coaching. All services are delivered on the same annual engagement.
One-off engagements describe services we may deliver for a customer in addition to the services agreed within our annual engagement. There can be multiple one-off engagements for the same client throughout a year in addition to the annual engagement. They are typically prompted by an unforeseen event or change of plans, requiring additional services that can only be delivered outside of the annual engagement. Examples of one-off engagements could include preparing a cash-flow forecast for a bank in order to secure lending, succession planning, changes in ownership etc. These are covered in more depth in the next section.
For now, familiarise yourself with the term 'engagement' and understand the two types of engagements we might have with our customers – annual and one-off.
Enjoy this article? Buy the book.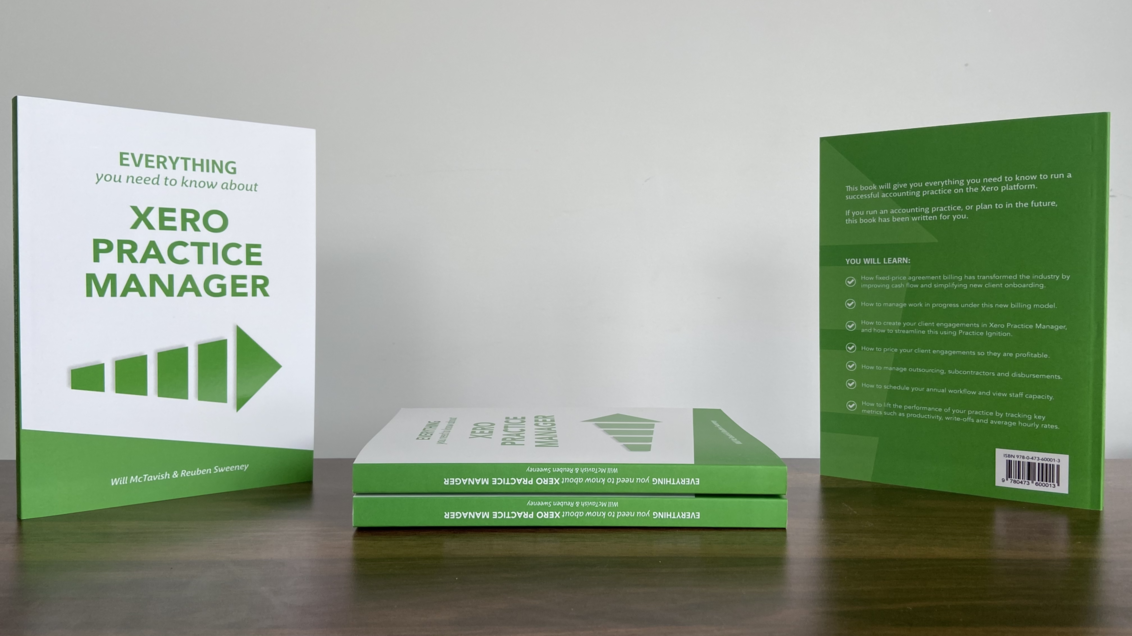 Need help setting up, fixing up, or getting up to speed on Xero Practice Manager?

We can help at www.linkedpractice.com