This article is an extract from the book 'Everything you need to know about Xero Practice Manager'
Get a copy for your desk at www.linkedpractice.com
Benefits of using Practice Ignition
It seems appropriate to first acknowledge the benefits of using Practice Ignition to manage your engagements. We can then look at how we go about setting up engagements in Practice Ignition.
The greatest benefit of using Practice Ignition is the automation of collecting funds for your client when on fixed-price agreement. When a proposal is accepted in Practice Ignition it can be set up where the client must enter their credit card details, or a bank account number so payment can be automatically be collected.
This automation is a huge advantage of using Practice Ignition, because the alternative is either a cumbersome process of getting the client's details manually, or getting them to set up an automatic payment. An automatic payment is not ideal because the client can stop this at any time, payments may bounce and you can run into issues following up payments, especially as your client list grows.
Further benefits for using Practice Ignition include:
The automation from proposal acceptance to job creation and invoice creation. This process can take up to an hour or two per engagement to do manually, whereas Practice Ignition automates this.
You can select multiple job templates to create an engagement in XPM. If you are setting up a recurring job in XPM, you can only choose one template at a time. This means if you have a client that needs both annual accounts and GST done, you have to set up a job template to include all tasks from both services, whereas with Practice Ignition you can combine two templates. This massively reduces the number of job templates you need to set up.
The start date can be set to be different from the date the job is created. As mentioned earlier in this chapter, we want the annual jobs to roll over two months before the start of the financial year. When setting these up in XPM, the start date on the job will be the date that job rolls over, ie. two months before the start of the financial year. When using Practice Ignition, however, you can roll the job over two months before the start of the financial year, and set the start date to be the actual beginning of the financial year. This really tidies up the job list and ensures your team can focus on the jobs they need to.
Proposals are consistent and well laid out. If you are using just XPM you will need to manage this in a Word document or in some other app that is not integrated, and which doesn't include electronic acceptance and proposal viewed notifications.
Enjoy this article? Buy the book.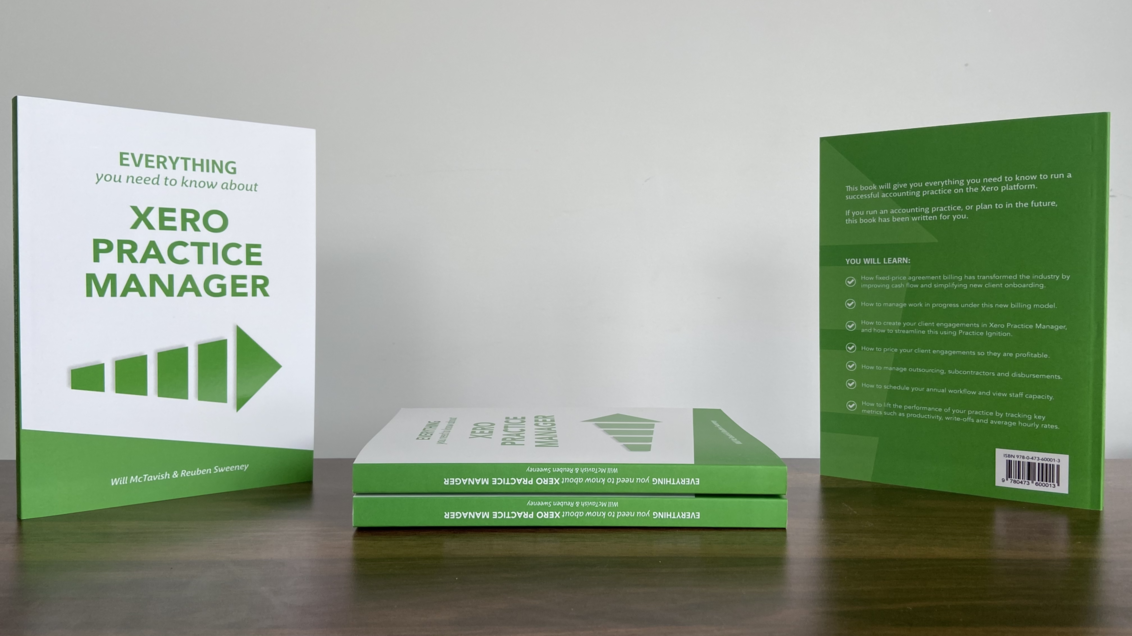 Need help setting up, fixing up, or getting up to speed on Xero Practice Manager?

We can help at www.linkedpractice.com