This article is an extract from the book 'Everything you need to know about Xero Practice Manager'
Get a copy for your desk at www.linkedpractice.com
What if my invoices have not synced correctly?
If XPM has not been set up correctly from the beginning, it is more than likely you will have jobs that have missing invoices, or invoices sitting against the wrong jobs. Don't worry, this can be fixed.
First identify the fixed-price agreement jobs that are missing invoices by clicking into the job and checking the invoices in the 'Financial' tab. There should be an invoice for each month from the start of the financial year to the current month. If there are any missing, we need to sync these to the job. Keep a spreadsheet of these missing invoices for reference. Note the client names and the job numbers that are missing invoices.
To sync an old invoice to the correct job within XPM, you need to first delete the invoice out of XPM so it can be resynced. The invoice may either be against another job, or sitting in the 'Miscellaneous Invoice' tab which is found in the 'Client > Invoices' tab.
The easiest way to find an invoice that is in XPM but not against the job is to run an invoice report using the report builder and look for the invoice number.
Here is how it is built:
Report type: WIP Ledger
Fields to display on report (in order):
[Client] Client
[Invoice] Job Number(s)
[Invoice] Date
[Invoice] Invoice Number
[Invoice] Amount
Criteria for the report:
Rows are: Grouped and subtotalled by the first field
Once you have previewed the report, hit 'Ctrl+F' and search the Xero invoice number. This is an easy way to find it if you have a giant list of invoices. Once you find the invoice in the list, click into it and delete it. This will delete it from XPM, but not from Xero.
Once you have deleted all the invoices that have incorrectly synced with XPM, open them up in Xero and update the invoice reference to contain either the job number or the client order number depending on the method you have chosen. This will let Xero know where to send the invoice overnight. You then need to edit something in the invoice. You can either put a full stop at the end of one of the description lines, or add a space. Just some sort of edit. This will trigger the API because the invoice has been edited, and will sync it back to XPM – this time against the right job.
Here are those steps in order:
Identify which jobs are missing invoices and keep these in a spreadsheet
Check if these invoices are currently in XPM as a miscellaneous invoice or against another job. You can do this by running an 'Invoice Report' using the report builder
Delete all the invoices you find that are in XPM, but not against the job
Login to Xero and open up the invoices you want to sync to the jobs in XPM. Some of these you may have just deleted from XPM, others may have never synced to XPM at all
Add the 'Client Order Number' or 'Job Number' to the 'Reference' field, then edit a line description on the invoice by adding a full stop or a space
Save the invoices after making the edits
Wait overnight, then check to see if all the invoices have turned up correctly.
It's a good idea to start with just one or two jobs before doing them all, in case you get something wrong and waste hours editing invoices for it not to work. Check on a couple of jobs first, and if that works, roll up your sleeves and do the rest.
One more word of caution here is that there is a limit of around 500 invoices that can sync overnight. So don't edit more than 500 invoices in a day or you'll end up with some invoices that did not sync despite you following all the steps correctly. If you have any issues beyond what is mentioned here, contact Xero Support who will be able to help you here.
Enjoy this article? Buy the book.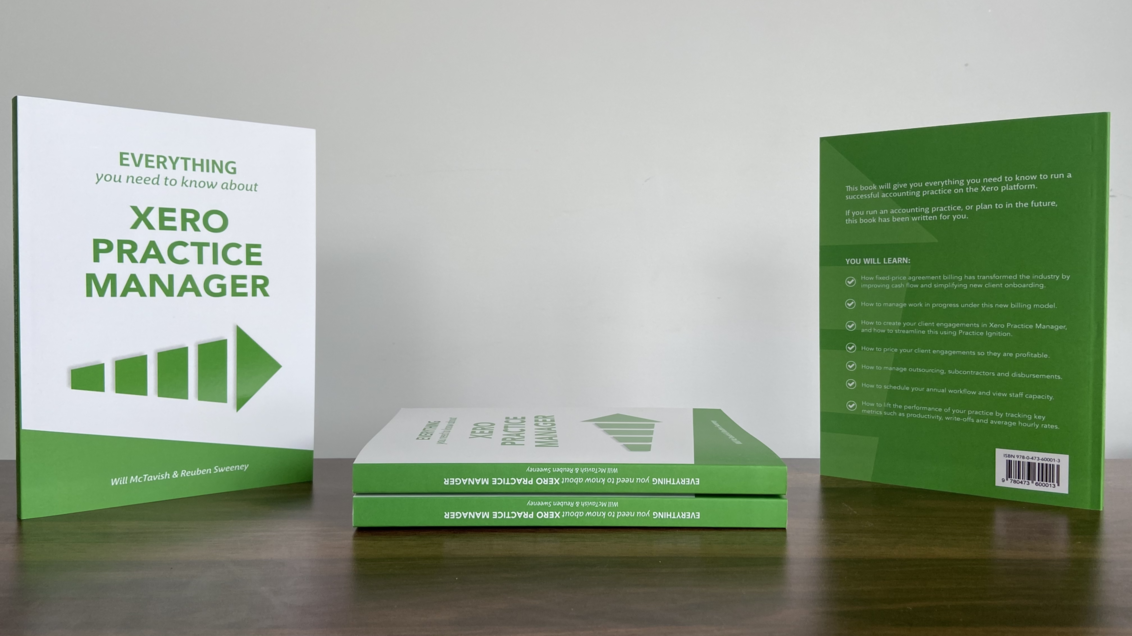 Need help setting up, fixing up, or getting up to speed on Xero Practice Manager?

We can help at www.linkedpractice.com