This article is an extract from the book 'Everything you need to know about Xero Practice Manager'
Get a copy for your desk at www.linkedpractice.com
There are several common reasons for Xero invoices not to sync correctly with XPM Jobs:
Daily Sync

The integration between XPM and Xero is daily for invoices. Each day, at an undetermined time, XPM will search your Xero for all new and newly-edited approved invoices. It will then find the Reference field for these invoices and match these to a single job using either the Client Order Number field in XPM or the Job Number field in XPM. If you have just approved, edited or updated an invoice in Xero, you will need to wait at least 24 hours for this to sync to the appropriate job in XPM.


No matching job number or client order number found in XPM

Invoices created in Xero either from scratch or via a repeating invoice must either have a valid Job Number or Client Order Number in order to match successfully with your Xero Practice Manager. Ensure all repeating invoices have a current job number or client order number against them. Also ensure that all people who create job-related invoices in your Xero are adding a job number or client order number at the time of invoice creation.


Multiple jobs in XPM with the same Client Order Number

A Xero invoice may fail to sync with XPM where XPM is unable to determine which job to match it against. This will not occur when Job Numbers are used as Job Numbers must be unique in XPM. Where Client Order Numbers are used however we can have multiple jobs for the same clients with the same client order number, particularly around the beginning and end of each financial year. When using Client Order Numbers to match to jobs in XPM it is important that we deliberately update a client order number in XPM for the new year's engagement and where last year's engagement might still be open (with annual accounts tasks still remaining to be done) that we remove or update the client order number on this previous years job so that we don't have two active jobs with the same client order number existing at the same time.


Client record does not match

The integration between XPM and Xero will ensure that your Xero customer names are updated when there is an update in XPM. New customers created in XPM will also sync to Xero with an identical name. When creating an invoice in Xero from scratch or a repeating invoice if a customer name is slightly different but the job number matches the invoice will not successfully sync to XPM. This is common for Client Groups or any scenario where we might invoice a different entity to the one we are doing the work for. In these scenarios you will need to ensure that the client name matches exactly for the invoices to successfully sync to the right job.


Job is in a completed or cancelled job state

Probably the most common reason for a Xero invoice not to successfully sync with XPM is for a job to be completed. Invoices cannot be added to completed jobs in XPM. Often we will achieve practical completion on a job and mark it as completed. Any final invoices still to be generated will have nowhere to go, which will distort our job, client and staff profitability reporting and affect how our write ons/offs are measured. Ensure you are following the

5 Steps to Closing a Job

and have a job state just before 'Complete' or 'Archived' called 'Final Invoice' or 'WIP Wash-up' or similar so that you provide your Xero and your people time to ensure all invoices are successfully synced and time sheets and disbursements complete prior to archiving a job. See the article

How to set up your job states

for some suggested job states.


Invoice number already exists in XPM

The second most common scenario, depending on your

Xero integration settings

is that you have successfully synced an invoice to XPM but it has synced to a client not a job. This is a big problem as invoices synced to clients do not reduce our practice or job WIP balances and will cause huge problems when it comes to measuring write ons/offs accurately for your people, jobs and clients. This will make it impossible to price your services properly in your practice as you will be unable to see where you are incurring write-offs.

Delete all invoices synced to clients in XPM. You can find them by searching the invoice list and finding all 'Misc' invoices that don't have a job number associated with them. All invoices must have a job number. You can then manually edit/update the invoice in Xero by adding a space in a description to trigger an 'update' which will then re-sync the invoice against the correct job.


500 invoice per day limit

It is a little known fact but there is a limit to the volume of invoices that will sync from your Xero to your XPM in a given day. Under normal circumstances, most practices do not reach this limited but where we may be tiding up or re-syncing previous period invoices this limit can be quickly reached. See the article

What to do if my invoices haven't synced correctly?

for a step-by-step on how to methodically ensure your historical invoices are synced correctly.


Xero Integration not turned on

If you are finding that your Xero invoices are not syncing to XPM it might be that your integration is not turned on. See the section

Xero Integration Settings

for how to set this up. If there is a disruption to your integration you might also find invoices have failed to sync. You can trigger an update by adding a space '_' to the text in your Xero invoice.
Enjoy this article? Buy the book.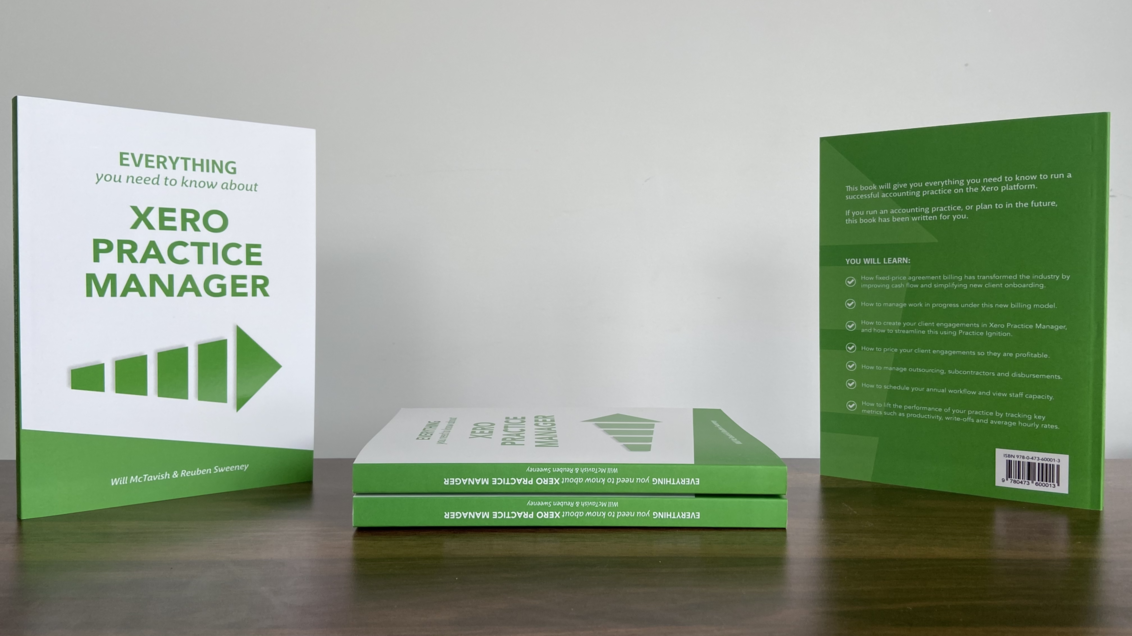 Need help setting up, fixing up, or getting up to speed on Xero Practice Manager?

We can help at www.linkedpractice.com