This article is an extract from the book 'Everything you need to know about Xero Practice Manager'
Get a copy for your desk at www.linkedpractice.com
Capacity vs productivity
It can be difficult to know how much work to assign each staff member. Do we load each staff member up with 40 hours of work each week? Or do we account for their expected non-billable time? For that we need to understand productivity vs capacity.
Capacity is our expected output of client work from each team member for a set timeframe. It is expressed as a number but also as a percentage. We might say that Jill's capacity for October is 120 hours. We might also say that Jill's capacity each month is 85%. Once we've allocated jobs to Jill for October, we might say that Jill's remaining capacity for October is 30 hours. We can convert an expected capacity percentage to a number by multiplying it by the total available time in a period (excluding leave).
Let's look at an example:
Say Jill is a full-time team member with an expected total time in October of 160 hours, of which we expect her to spend 85% of her time on client work and 15% non-billable. We can say her capacity in October is 136 hours, being 160 hours x 85%. This is how much time we can allocate Jill in the month of October while still expecting her to complete that work.
A team member's capacity is unlikely to be 100%. All staff have some internal activities that must happen in order to deliver work for their clients. These might include internal meetings, rescheduling, training etc. Job managers who have additional responsibilities around team leadership, scheduling and reporting will have a lower expected capacity. This might be between 60-70%. Directors, partners and people involved in sales or business development have an even lower capacity for client work. Do not schedule all team members equally as capacity differs from role to role.
Productivity is retrospective and describes the relationship between actual billable time and total time (excluding leave). It is typically represented as a percentage and is used as a key performance indicator (KPI) for assessing team performance.
Capacity and productivity are related but subtly different. Capacity describes the world as it should be and productivity describes the world as it was. While we can use a team member's historical productivity to arrive at an expected capacity, it can only inform our decision, not make it for us. Capacity is a conversation we have with our team members around the expectations of their role and the output we expect from that role.
It is important when scheduling your team to understand the volume of work you can assign them each month. This is based on their capacity, not their productivity.
Enjoy this article? Buy the book.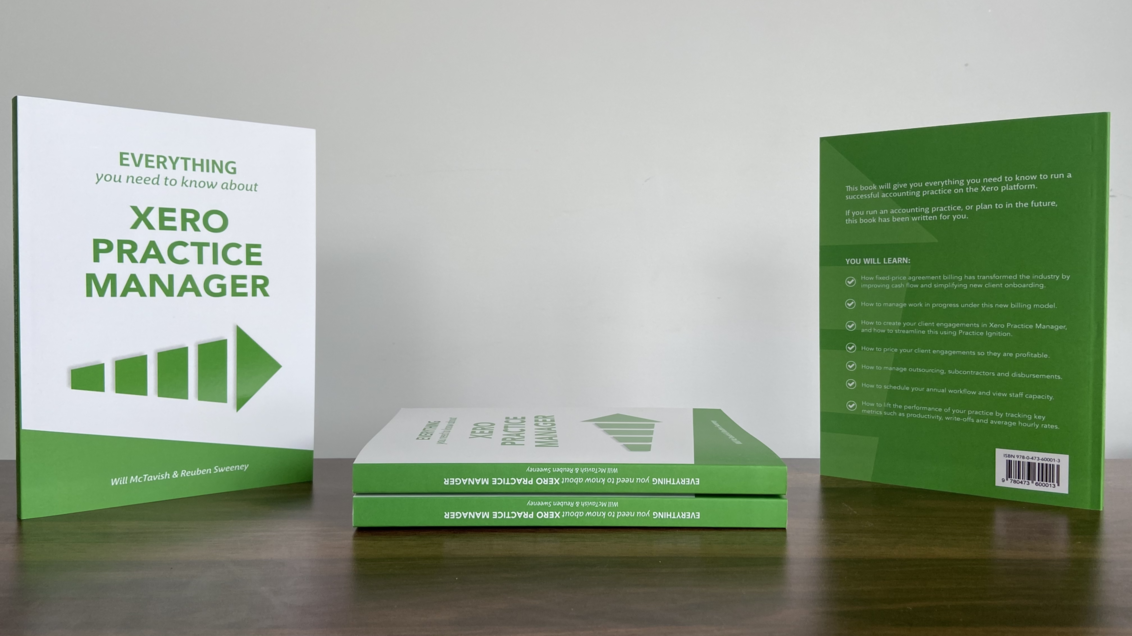 Need help setting up, fixing up, or getting up to speed on Xero Practice Manager?

We can help at www.linkedpractice.com