This article is an extract from the book 'Everything you need to know about Xero Practice Manager'
Get a copy for your desk at www.linkedpractice.com
In this section we will look at how Practice Ignition can make invoicing and the management of the engagements much easier. Practice Ignition can be used for invoicing quoted and fixed-price agreement work. Any work that is billed on a time and cost basis will still be billed from XPM as it is driven off the time sheets. We will first look at managing quoted work in Practice Ignition, then the fixed-price agreements.
Quoted work in Practice Ignition
It is good practice to quote all of your work. No one likes a surprise bill, and it's one of the easier ways to lose clients. The best way to mitigate that is to have a policy where all work is quoted. A five or 10-minute call can be absorbed into the annual engagement, but for anything longer it is a good idea to schedule a time for a call and quote it. This means your client is always aware of a bill before they receive it.
Practice Ignition can be used to set up fixed-price agreements that are billed over a 12-month period, but you can also use it to set up an engagement that is billed up front, or on completion. In fact, there are a number of billing options. To make things even better, payment can be collected by Practice Ignition, which means you'll never be chasing up overdue payments.
Let's look at an example.
Say we have a client that is on a fixed-price agreement with us for $3,000 for their annual financial statements and tax returns. They are being billed $250 each month. They may contact us saying they need a meeting to review their organisation structure, which is a two-hour meeting with the director. We would jump into Practice Ignition and create an $800 proposal using a template. We would set the payment due up front when it is accepted.
When the client accepts the proposal, the following things would all happen instantaneously:
The client is billed $800
We receive a notification when the proposal is accepted.
A job is created in XPM with the relevant task on it
An invoice is created in Xero.
Overnight, the payment would be transferred to our bank account and the invoice in Xero would be imported against the job in XPM. All we need to do now is book the meeting with the client and deliver the service.
By creating the proposal we have also taken care of all the administrative activities associated with delivering the service.
Enjoy this article? Buy the book.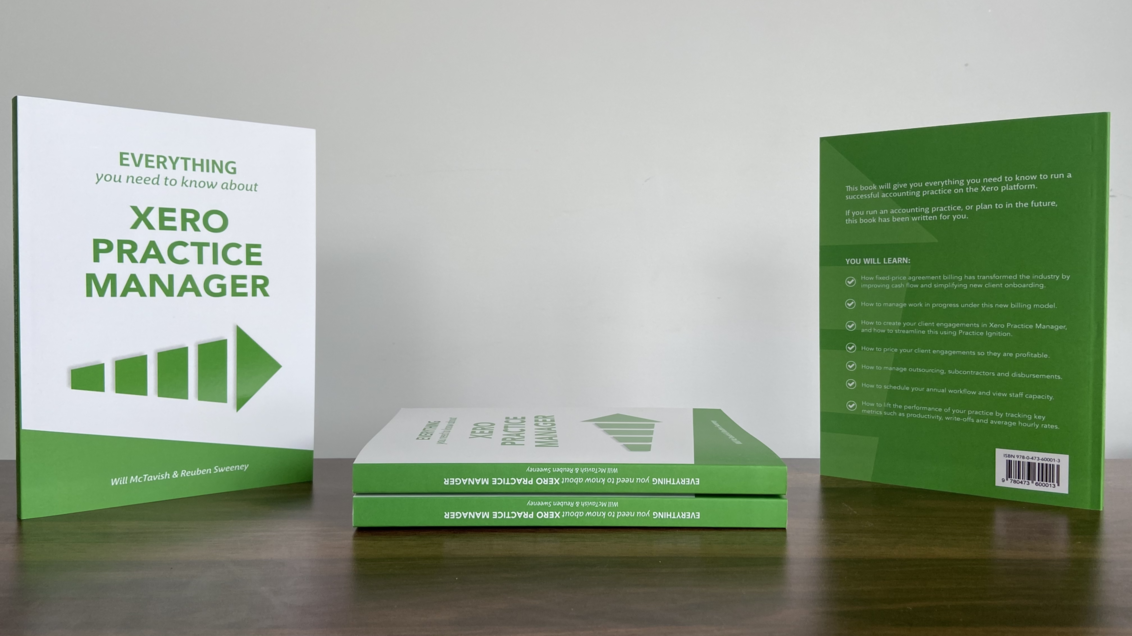 Need help setting up, fixing up, or getting up to speed on Xero Practice Manager?

We can help at www.linkedpractice.com