This article is an extract from the book 'Everything you need to know about Xero Practice Manager'
Get a copy for your desk at www.linkedpractice.com
In this section we will look at how Practice Ignition can make invoicing and the management of the engagements much easier. Practice Ignition can be used for invoicing quoted and fixed-price agreement work. Any work that is billed on a time and cost basis will still be billed from XPM as it is driven off the time sheets. We will first look at managing quoted work in Practice Ignition, then the fixed-price agreements.
Fixed-price agreements in Practice Ignition
Billing fixed-price agreements using Xero and XPM certainly is possible, but it does require a lot of manual work when compared to using Practice Ignition. Let's first look at the steps of signing up a new client to a fixed-price agreement without Practice Ignition:
Prepare a proposal in Word or another quoting app
Send the proposal and a direct debit form to the client
The client accepts the proposal and signs the direct debit form
Set up the client's direct debit in your online banking login
Create a recurring job in XPM
Create a repeating invoice in Xero
Connect the job and the invoice using the 'Client Order Number' in the 'Reference' field.
In Practice Ignition most of this is automated:
Prepare a proposal from a template in Practice Ignition
Send the proposal to the client
The client accepts the proposal
Practice Ignition will manage the collection of funds, create the job in XPM, create the invoices, and match the invoices to the job.
Now we have covered all the different ways to invoice jobs in an accounting practice. We have looked at billing time-charge agreements from XPM, fixed-price agreements in XPM, and finally how we can simplify this process using Practice Ignition.
In the next section we will be looking at the annual rollover process in much more detail.
Enjoy this article? Buy the book.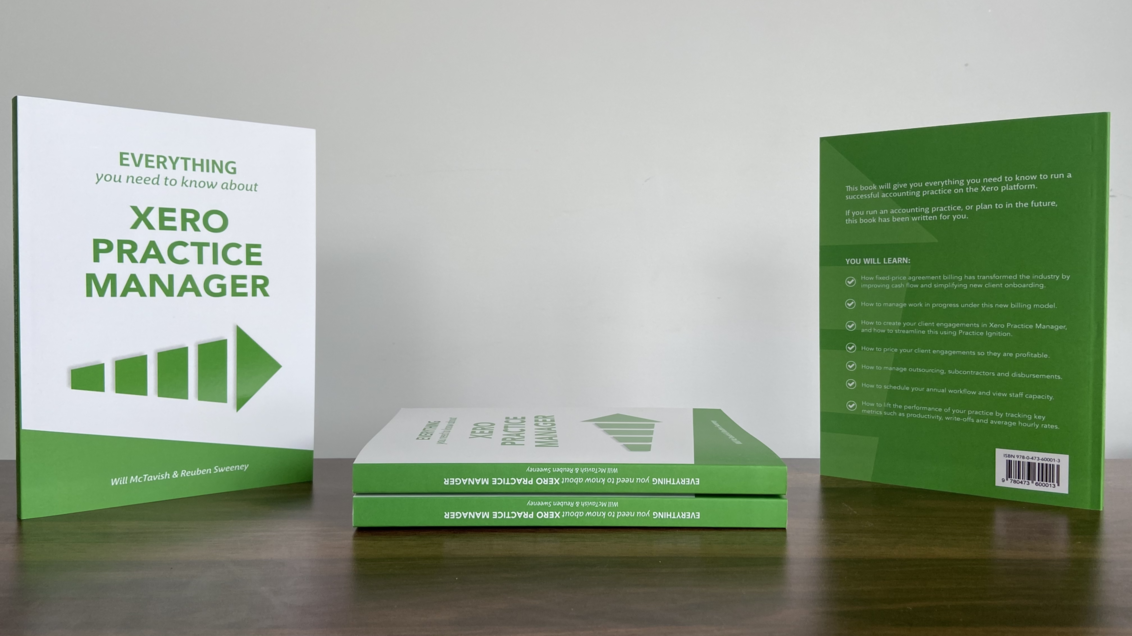 Need help setting up, fixing up, or getting up to speed on Xero Practice Manager?

We can help at www.linkedpractice.com