This article is an extract from the book 'Everything you need to know about Xero Practice Manager'
Get a copy for your desk at www.linkedpractice.com
Invoiced by staff
Many men have dedicated years of their lives trying to track down Bigfoot. This mythical creature has captured the hearts and imaginations of many, with a deep-seated belief that he is out there somewhere in North America. The same could be said for 'Invoiced by Staff' – the metric accountants all over the world have spent years searching for. Their belief that this metric exists has led them to do crazy things. Crazy things such as promising bonuses to staff based on this one metric alone, before they even try to calculate it.
Invoiced by staff can be calculated under one condition – all work is completed on a time and cost basis. No quotes, no fixed-price agreements. This is because we cannot apportion an interim invoice to a staff member with the period in which it was invoiced. If we raise a deposit invoice for $10,000, who do we assign this invoiced amount to?
Rather than 'Invoiced by Staff', we can look at 'Revenue by Staff'. We calculate this by taking the billable value of work done for the month, then adjusting by the write-offs for that month. This is the simplest way to get a smooth revenue recognition by month for a staff member.
Let's look at an example.
Say Justin has a billable rate of $200 per hour and did 120 hours of billable time for the month of May. This is $24,000 of billable time. Justin also had $3,000 of write-offs for the month. These write-offs were from jobs he worked on over the past few months, but as we closed them in May, the write-off is recognised in May. We therefore say Justin's revenue for the month of May is $24,000, less $3,000, which is $21,000.
What is great about this metric, is the revenue figure is driven by both productivity and write-offs. Productivity drives the billable value for the month, because the more billable hours we do, the higher our billable value. Our write-offs obviously drive our write-offs, so the net result is a metric that considers both elements. It is also a great metric because it always reconciles back to what is invoiced once everything comes out in the wash.
Let's look at our example again:
Say we set Justin's billable rate as $500 per hour, which is far too high. His billable value for the month would therefore be $60,000. Because all his jobs over the past months went miles over budget, we would expect large write-offs when the jobs are closed out. His write-offs for the month of May would be $39,000, adjusting him back to $21,000. No matter what we do with Justin's billable rate, the revenue will always adjust back to what was invoiced.
Revenue by staff allows us to report on staff performance regardless of whether the jobs are time and cost, quoted or fixed-price agreement. Revenue by staff is only available in Link Reporting due to the complexities of the calculation. It appears in the Team Performance and Individual Performance reports next to the 'Write-ups' column. Revenue by staff is a particularly important metric to calculate accurately because it is used to calculate staff ROI and average hourly rate, our two most important metrics. You can help your team succeed by providing them the information they need at www.linkreporting.com
Enjoy this article? Buy the book.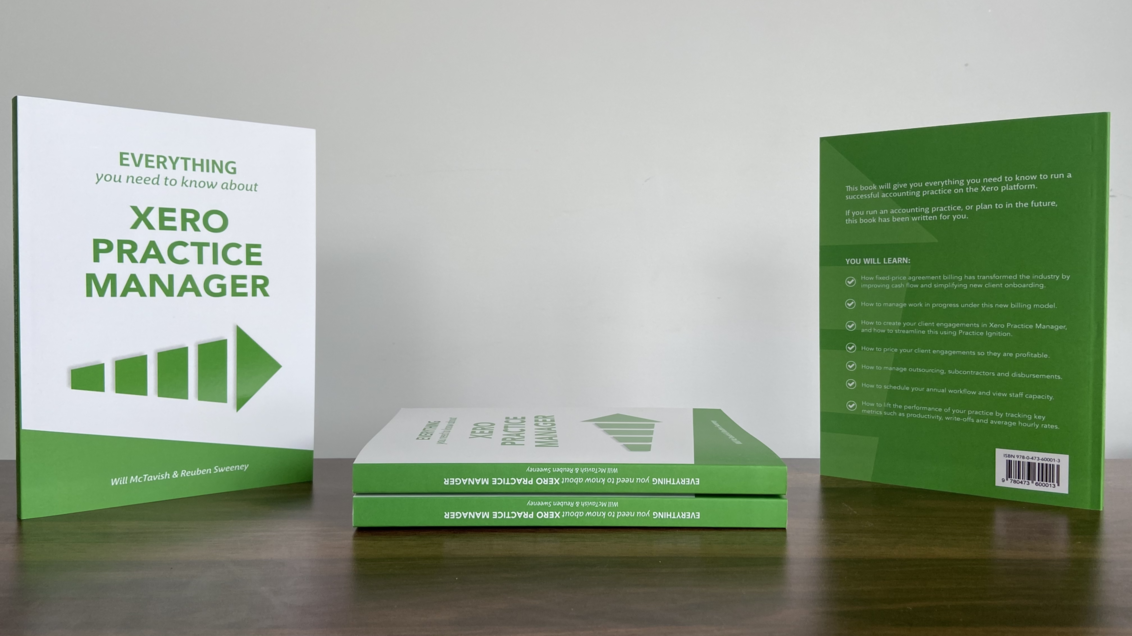 Need help setting up, fixing up, or getting up to speed on Xero Practice Manager?

We can help at www.linkedpractice.com