This article is an extract from the book 'Everything you need to know about Xero Practice Manager'
Get a copy for your desk at www.linkedpractice.com
Despite having been used by the accounting industry for hundreds of years, time-based billing is now considered the 'traditional' method for accounting services. This is because it is being replaced in many practices with fixed-price agreements. A fixed-price agreement is where we provide a fixed price for the accounting service and spread the payments over a 12-month period. We therefore are not billing based on the time we do, we billed based on the value we create for the customer.
Let's look at an example:
Say we have a client who comes to us wanting their tax return and financial statements completed each year. Traditionally we would either quote them an hourly rate or a fixed price for the work, let's say $3k. We would do the work, then send an invoice for the $3k or for the time we have on the clock.
Under a fixed-price agreement we would charge the client $250 per month over 12 months. The total fee is $3,000, but it is much easier on the client's cash flow to pay $250 per month, rather than getting a single bill of $3,000. As an accounting practice, it also improves our cash flow because we have our clients paying us monthly so we do not have a large debtor balance, and we can easily forecast our revenue because we know exactly how much money comes in each month.
The fixed-price agreement model is being widely adopted because it improves cash flow for both client and accountant. It does have its risks, however, which will be addressed throughout this book. The key is to ensure that services are accurately priced. Failure to do this can result in huge write-offs, which make it very difficult to take on new clients because our team is at capacity, scrambling to keep up with their workload. This will be explained in more detail later, as well as how to avoid this costly mistake.
In this chapter we explore all the different ways to bill for accounting services, from the traditional time-based method through to the various fixed-price agreement methods. There is no right or wrong way to bill your services. Many practices use a combination of both methods, keeping their existing clients on the time-based or quoted method, and using fixed-price agreements to onboard new clients.
Enjoy this article? Buy the book.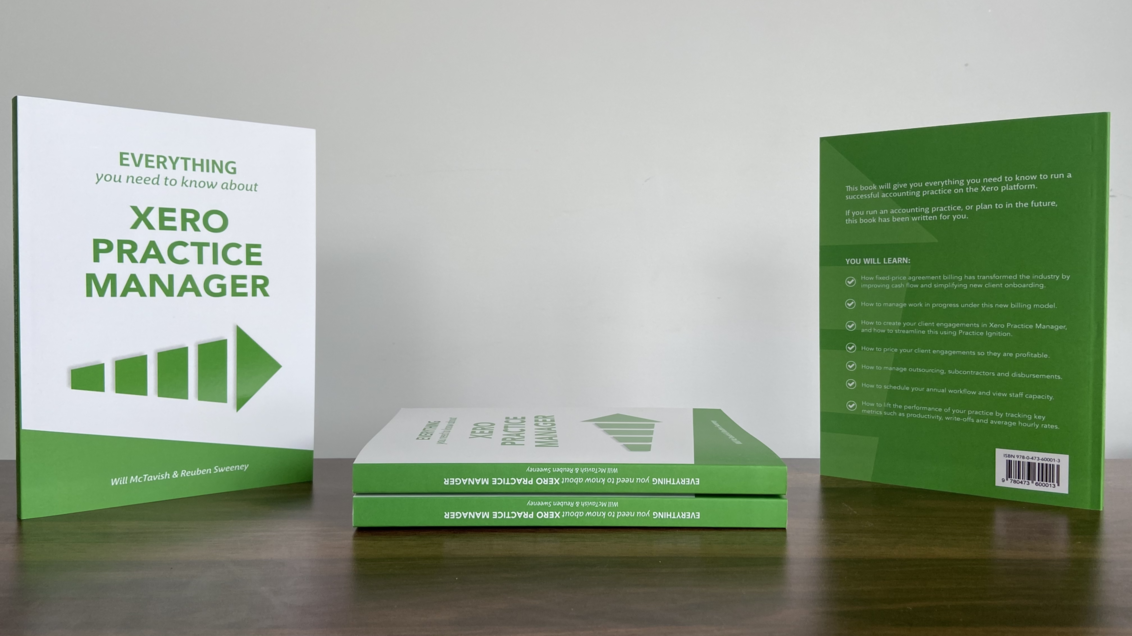 Need help setting up, fixing up, or getting up to speed on Xero Practice Manager?

We can help at www.linkedpractice.com