This article is an extract from the book 'Everything you need to know about Xero Practice Manager'
Get a copy for your desk at www.linkedpractice.com
There are three types of billing engagements you can have with your customers:
Billable fees, where you invoice the time sheets to create an invoice
Quoted fees, where you invoice a quoted or agreed fee, irrespective of the time sheets on the job
Fixed-price agreements, where you set up a repeating monthly invoice for the contract value.
In this section we explain each of these methods. This will give you the foundation knowledge you will need for the rest of the book.
Billable fees
Billable fees are rarely used these days in modern practices, as clients like to know in advance what their accounting fee will be. There is nothing more damaging to a commercial relationship than a surprise bill that is thousands more than expected. They are still used for minor engagements such as general advice or support, but typically the annual engagement, which includes the financial statements, will be done under some fixed-price arrangement.
Quoted fees
Quoted fees are the most common, 'traditional' method of billing. Here we provide our client with a quoted price to complete the work, and send an invoice upon completion. It is not uncommon, however, for the practice to send a deposit invoice before the work is started to collect some funds up front. This is a good idea because it funds the wages for the work, and the margin on the job is then collected upon completion. It is common practice for a 50% deposit invoice to be paid when the records are received, with the final 50% to be paid once the tax returns are filed.
Fixed-price agreements
For fixed-price agreements, we have an agreed fixed fee with our client, to be billed over a 12‑month period. We set up a repeating invoice in Xero, and map this revenue to a job within Xero Practice Manager (XPM). How we practically do this is covered in detail in Chapter 7: Setting up Engagements. At the moment, we are just looking at the overall concept.
There are three possible ways to set up these agreements:
In-advance
Contract-period
In-period.
In-advance is when we bill for the annual accounts work a year in advance. So we are collecting the full 12-month installments before we start working on the annual accounts. This is the best method for cash flow, but the most difficult to onboard new clients due to the higher up-front fees involved.
Contract-period is where we have contract renewal dates that do not have any alignment with the client's financial year. It is much easier for onboarding new clients, but can require a bit more administration.
In-period is where we bill for the annual accounts work over the 12 months. It is the worst option for cash flow, but the easiest way to onboard new clients.
In the following articles, we will look at each of these options in greater detail.
Enjoy this article? Buy the book.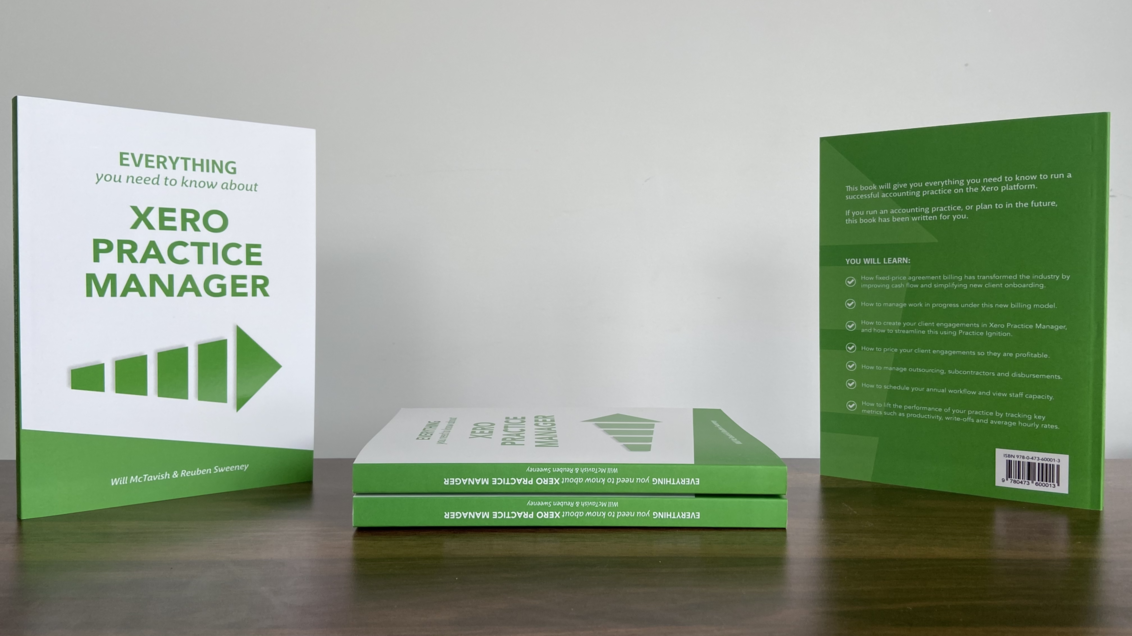 Need help setting up, fixing up, or getting up to speed on Xero Practice Manager?

We can help at www.linkedpractice.com