This article is an extract from the book 'Everything you need to know about Xero Practice Manager'
Get a copy for your desk at www.linkedpractice.com
There are some settings in XPM you need to get right. In this section we'll be reviewing the essential settings to ensure your practice is set up to succeed.
To get started, go to 'Business > Settings > Practice Settings' in your XPM.
Time Settings
The below settings relate to how we capture time in our practice.
'Reports Time Format' should be set to 'Decimal' and determines how time is displayed in XPM reports only. When we export reports from our XPM to .csv or Excel, we are able to sum the times easily. Spreadsheet apps like Excel are unable to easily convert the hh:mm format of time into decimals, so we do it here.
For most practices, 'Weekly Time Sheet Entry' should be enabled as this provides your staff with the option of entering their time sheets in the weekly format (even if they are doing so daily). For team members who work on shorter-duration jobs multiple times a week, this is particularly helpful as they can enter their time sheets to these jobs and tasks faster.
'Entry Mode' should be set to 'Duration'. For most accounting practices, we capture the net time entered in jobs and are less interested in start time and finish time. Although entering start and finish times will calculate the time difference, it adds another box to populate per time sheet entry. This will slow down the time it takes to do a time sheet entry.
Rounding is where you have a bit more flexibility. Questions to ask yourself are:
'Would you invoice five minutes?' Probably not.
'Would you invoice six phone calls at five minutes each?' Maybe.
'Are your staff likely to time sheet these, do you want them to?' That's up to you.
There is no functional reason any longer for rounding time at all. XPM can and will measure the exact duration of a staff member's time on a job and task if you want it to. The decision here is behavioural. If you are unsure, use 15-minute increments for rounding as it is easier to time sheet using decimals 0.25/0.5/0.75 for example. You can change this setting at any time without affecting your historical time entries.
Enjoy this article? Buy the book.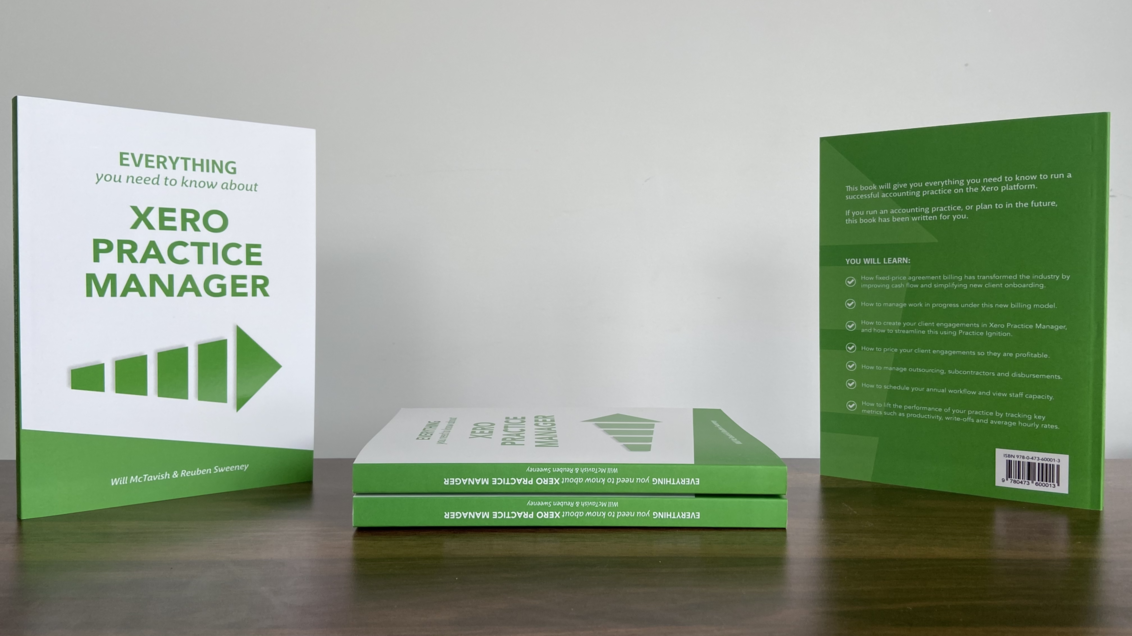 Need help setting up, fixing up, or getting up to speed on Xero Practice Manager?

We can help at www.linkedpractice.com