This article is an extract from the book 'Everything you need to know about Xero Practice Manager'
Get a copy for your desk at www.linkedpractice.com
There are some settings in XPM you need to get right. In this section we'll be reviewing the essential settings to ensure your practice is set up to succeed.
To get started, go to 'Business > Settings > Staff' in your XPM.
Staff settings
Our staff settings can be found under 'Business > Settings > Staff' and determine the default rates used for each team member when they do a time sheet. We can also set up custom task rates where they may have different rates depending on the type of activity. Whenever a time sheet is entered, there are two types of rates applied to the job: a 'Base Rate' and a 'Billable Rate'.
Overhead apportionment
Your base rates represent the direct cost of a team member's time when applying a time sheet to a job. But what about the indirect costs involved in running a practice, where do you view those on a job? Some practices choose to apply an overhead apportionment or 'burden rate' to each team member's time to represent the indirect costs of running a business and apply these to our jobs. This will be a flat hourly rate for all team members regardless of role, experience or whether they are part or full time.
Let's look at an example:
Jill's base rate may be $35 per hour reflecting her annual wages and the expected number of hours she works in a year. An overhead apportionment of $10 per hour might be added there, to arrive at $45 per hour in order to better reflect the cost of an hour of Jill's time.
Here's an example of how to calculate your overhead rate for your practice:
10 full-time equivalent (FTE) staff
$120,000 per annum practice overheads
/12 months of the year = $10,000 per month
/10 staff = $1,000 per month per staff
/160 expected hours per month = +$6.25 per hour for each staff member.
It is important if you are adding an overhead apportionment to your base rates that everyone relying on the reporting from your XPM knows about this. This is so they can adjust their expectations when assessing job, client and team performance from gross profit terms to net profit terms. It is also important that you don't semi-apply overhead apportionments to some staff and not to others. Once applied, this is not something you will want to change back as it will destroy any historical job, client and team profitability reporting you may need.
If you are at all uncertain about whether you should be applying an overhead apportionment to your base rates – don't. Use the direct cost only.
Best of both worlds
If you want to view your total costs, on a job or for a client or team member, separated into direct and indirect costs then you may want to look at Link Reporting. Link Reporting not only allows us to view accurate historical job, client and team profitability by retrospectively updating base rates, it can also separate out direct costs from overhead costs so you can choose how you view your profitability.
Enjoy this article? Buy the book.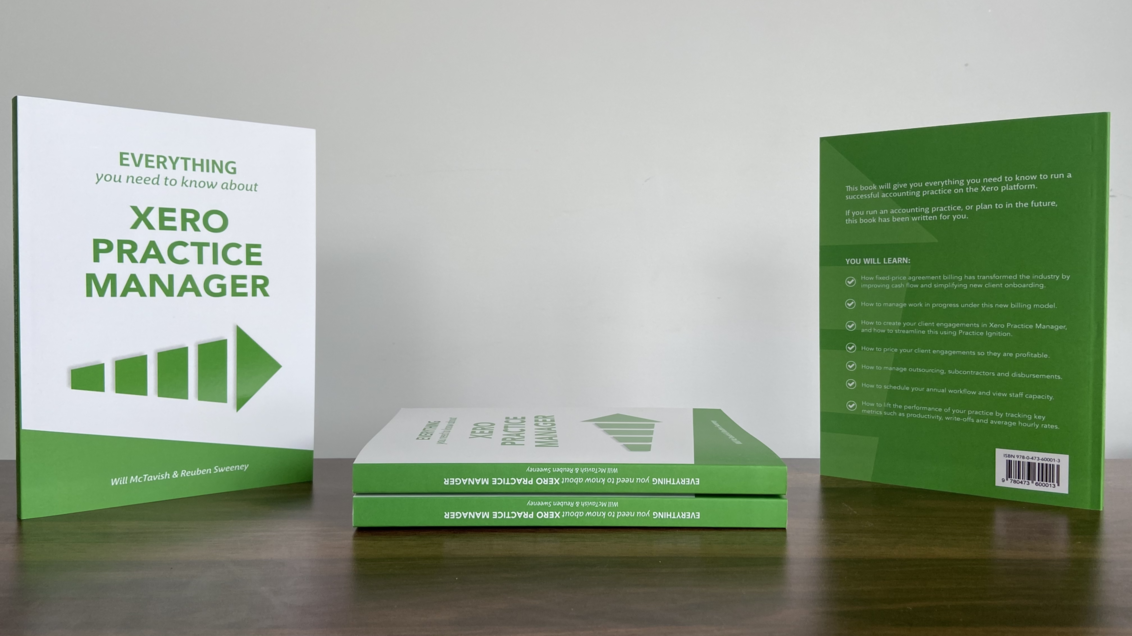 Need help setting up, fixing up, or getting up to speed on Xero Practice Manager?

We can help at www.linkedpractice.com