This article is an extract from the book 'Everything you need to know about Xero Practice Manager'
Get a copy for your desk at www.linkedpractice.com
When running jobs in XPM, we have two types of costs. We have time costs, which are created by time sheets against tasks on a job, and we have disbursements. Disbursements are any cost associated with completing the job that is not a time sheet. Disbursements are also known as costs in XPM. These costs could be from subcontractors that do not do time sheets, outsourcing fees, and any general disbursements such as Xero subscription fees. In this section we'll be covering how to manage each type, and the considerations you need to make.
Estimating outsourced costs
Just after our job rollover, and prior to scheduling our workflow, we need to determine which jobs or tasks within jobs we will be outsourcing to our outsourced service provider. This will help us determine the expected annual outsourcing fee. We need to apply an estimated cost to these jobs based on the nature of the fee arrangement with the outsourced service provider for that type of job. If we do not apply an estimated cost to each outsourced job representing the outsourced fee, we will be under-scheduling our internal team by over-allocating the amount of time they have to complete the remaining tasks on a job.
The best time to enter our outsourced fee for our time-charge agreements and our in-advance and in-period fixed-price agreements, is at the beginning of the financial year for the year ahead. We can do this for all of our outsourced jobs once a year as all of our jobs roll over at the same time.
For our fixed-price agreements that are on contract-period, we have a portion of our jobs rolling over each month to match the contract renewal date. Each month we will need to determine which of these new jobs will be outsourced and apply an estimated cost to these based on the outsourced fee agreement we have with our outsourced service provider. When estimating your expected outsourced service provider fees for the year ahead, you will need to do this at the start of your practice's financial year.
We are unable to bulk import estimated costs into XPM. To add an estimated cost to a job, we therefore need to follow these steps:
Job > Costs > Add a Cost
Select 'Outsourced Services' from the dropdown list
Add a 'Quantity' of 1
Add the 'Unit Cost' representing the expected value of the outsourced services by referencing the job budget, the type of engagement and the agreement you have with your outsourced service provider
Make the 'Unit Price' equal to the 'Unit Cost'
Select your outsourced service provider from the 'Supplier' dropdown list
Ensure the billable box is ticked so that this value is deducted from the job budget
Save
Untick the green checkbox indicating an actual cost. This will identify it as an estimate.
Once you've done that for all of the jobs you expect to outsource for the year ahead you are able to continue with your scheduling, which we will cover in Chapter 12: Scheduling and Capacity. To reiterate the point above, there is no way to bulk import these as estimated costs. This needs to be done manually. It is best to prepare a list of all jobs that need an estimated cost loaded, set aside a few hours and work through the list. This only needs to be done in bulk once per year.
Where you have new jobs you want to outsource throughout the year, repeat the steps above and send the work to your outsourced team. Additional jobs and tasks will be washed up at the end of your financial year with your outsourced service provider.
Now that we have identified, calculated and applied an estimated cost to our outsourced jobs, how and when do we recognise this as an actual cost?
Enjoy this article? Buy the book.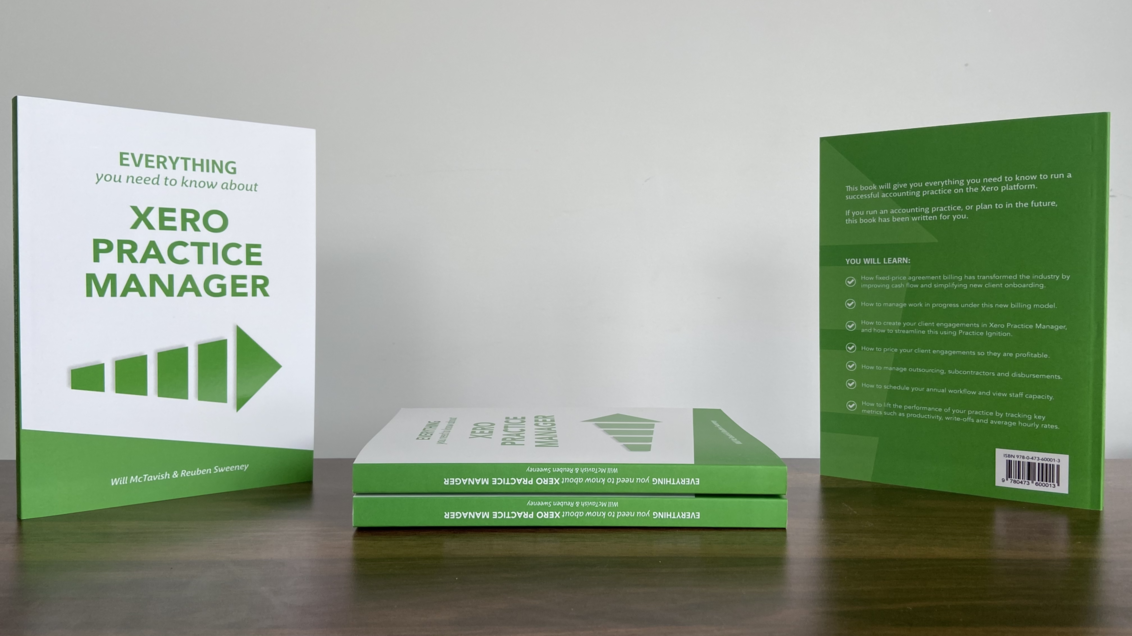 Need help setting up, fixing up, or getting up to speed on Xero Practice Manager?

We can help at www.linkedpractice.com