This article is an extract from the book 'Everything you need to know about Xero Practice Manager'
Get a copy for your desk at www.linkedpractice.com
When running jobs in XPM, we have two types of costs. We have time costs, which are created by time sheets against tasks on a job, and we have disbursements. Disbursements are any cost associated with completing the job that is not a time sheet. Disbursements are also known as costs in XPM. These costs could be from subcontractors that do not do time sheets, outsourcing fees, and any general disbursements such as Xero subscription fees. In this section we'll be covering how to manage each type, and the considerations you need to make.
Subcontracted services
A subcontracted services arrangement is very similar to an outsourced services arrangement but is treated very differently in XPM. This is because the people working on our jobs are invited into our XPM, and are assigned jobs, tasks and timeframes like any other team member. Even where our introduction to these team members may be made by a third-party subcontracted services provider, these subcontractors still complete a time sheet for us.
We typically reimburse our subcontracted service provider based on the time they put to jobs. This may be at an hourly, daily, weekly or monthly rate. We do not need an itemised invoice from this service provider as our subcontracted team members complete time sheets for us. These time sheets will have a staff base rate loaded, which will be applied to the jobs they work on. When we receive our invoice for our subcontracted team member, we can enter this invoice directly into our Xero, as we have already accounted for the cost of these team members via their time sheets.
Adding subcontractors to your XPM
Add the contractor as a staff member in XPM and load their base rate as the amount that it costs you for their time per hour. If this is a daily, weekly or monthly fixed rate, you will need to convert this to an hourly cost. You also want to include a billable rate for this team member so we can assign billable time on the jobs they work on. This billable rate should reflect the billable rate for the work they are performing. As they are typically working from lower-wage economies, we would expect to see a higher-than-usual return on investment (ROI) on their time.
The only difference between a subcontractor under this method and an employee is that the employee is paid wages or salary, which are treated through your payroll system, whereas subcontractors send you an invoice for their time. These subcontractor invoices can be entered directly into your Xero as an accounts payable as we have already accounted for the cost of their time against the relevant jobs via their time sheets.
You can assign jobs, tasks, expected task durations and due dates to your subcontractors via XPM to ensure your entire team has the most current job information. This reduces the duplication of scheduling work that sometimes occurs when subcontractors are used.
It is up to you if you have your subcontractors only enter the customer-related time sheet time or their total time. Your choice will depend on your invoicing relationship with them. If they complete full time sheets for you containing both internal activities and client-related work then you will have accurate productivity, write-off and average hourly rate information for them.
Under this scenario, you will treat the subcontractor as part of the team inside XPM but will have a different billing relationship with them from a Xero perspective.
Enjoy this article? Buy the book.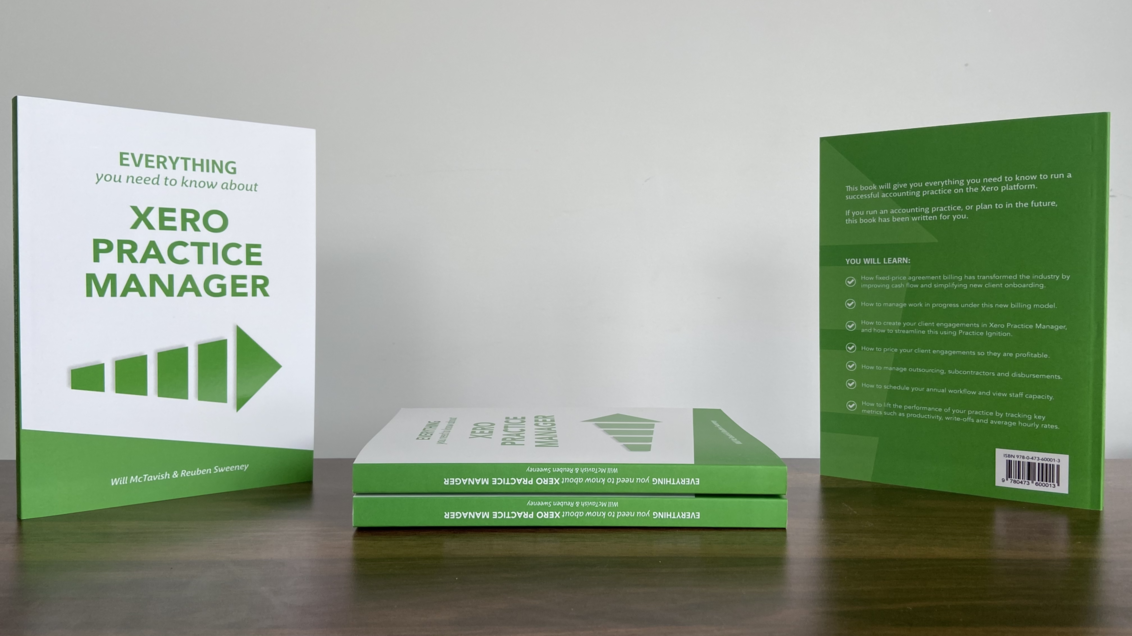 Need help setting up, fixing up, or getting up to speed on Xero Practice Manager?

We can help at www.linkedpractice.com