This article is an extract from the book 'Everything you need to know about Xero Practice Manager'
Get a copy for your desk at www.linkedpractice.com
When running jobs in XPM, we have two types of costs. We have time costs, which are created by time sheets against tasks on a job, and we have disbursements. Disbursements are any cost associated with completing the job that is not a time sheet. Disbursements are also known as costs in XPM. These costs could be from subcontractors that do not do time sheets, outsourcing fees, and any general disbursements such as Xero subscription fees. In this section we'll be covering how to manage each type, and the considerations you need to make.
Managing actual subscription costs
Without adding our actual Xero costs to our jobs we will not be able to view job profitability. Jobs that appear profitable may in fact be loss-making or not as profitable as they appear. This is especially important where we have a monthly fixed fee that has a Xero subscription built into it, as this can make up a large portion of our job margin.
It is tempting to import Xero subscription costs from a Xero statement received each month into XPM. While this works out well at the beginning of each financial year, as we close out jobs throughout the year our imports present more and more errors. We are unable to add or import job costs to completed jobs. The only way we can guarantee accurate Xero subscription costs against each job is to unarchive the completed job, add the subscription cost for that month, rerun a WIP wash-up, and close it again. This is very time consuming. The additional accuracy gained is not worth the administrative cost. Fortunately, there is a much faster and easier way.
As part of your job close-out process, you will update your estimated Xero subscription cost with your actual subscription cost. This is done by checking the Xero subscription cost against the subscription you have been charged by Xero, and updating the cost in the job before checking it as an actual cost. This assumes that the remaining months between job close-out and the end of the financial year do not have changes to the Xero subscription. Any changes to Xero subscriptions here are likely to be minor in relation to the total value of the engagement. We covered this in more detail in Chapter 8: Project Management.
By marking our estimated Xero subscription cost as an actual cost when we close our job, we are trading off accuracy for administrative time. Any changes in Xero subscriptions that occur after job close-out will be immaterial in relation to the value of the engagement and will not dramatically affect the interpretation of our job profitability.
Not the most elegant process, but it provides the best possible result given the complexities involved. The best option is to not hold the Xero subscription for the customer to avoid the administration involved.
Enjoy this article? Buy the book.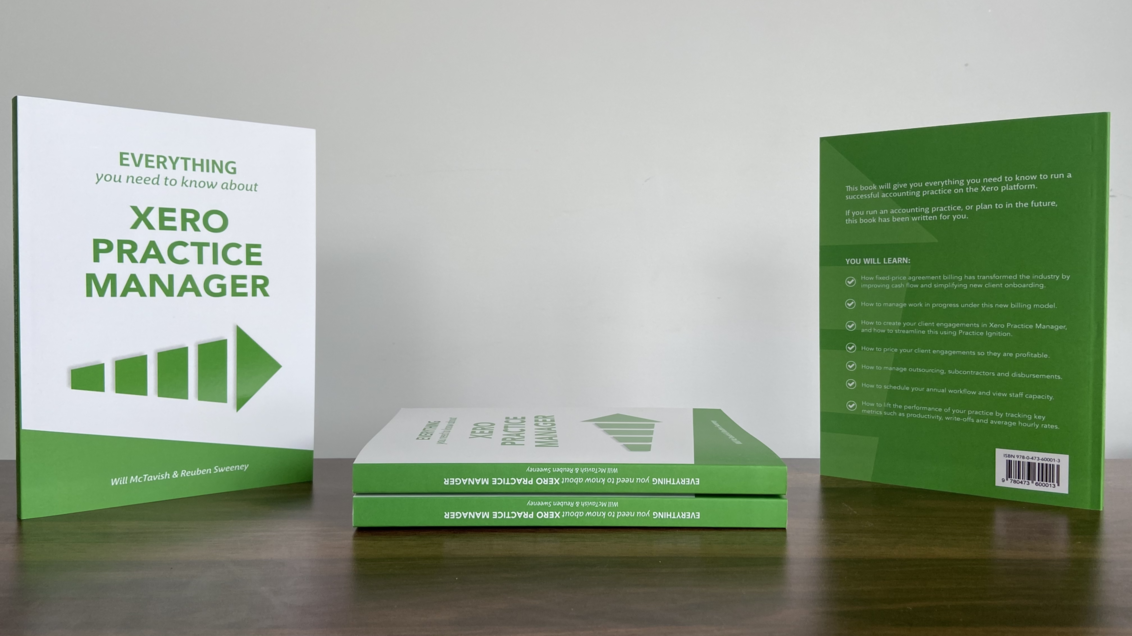 Need help setting up, fixing up, or getting up to speed on Xero Practice Manager?

We can help at www.linkedpractice.com