This article is an extract from the book 'Everything you need to know about Xero Practice Manager'
Get a copy for your desk at www.linkedpractice.com
Time sheet methods, frequency and importance
Time sheets and disbursements are the bread and butter of XPM. They are essential for:
Pricing our services properly
Measuring job profitability
Ensuring we deliver jobs on time and within budget
Identifying processes
Delegating tasks
Tracking task completion and progress
Reducing write-offs
Ensuring our team are working on the right things
Setting and tracking team key performance indicators (KPIs)
Plus many other benefits.
The problem though is that time sheets are a drag. A common perception amongst team members is that they are used to monitor staff activities and ensure they're working a full week so they can get paid. This is only half-true. Nobody reads all the time sheets. Customers very rarely see them; they only get read when there is a problem and are used to identify that problem so it can be solved. Time overruns on jobs, tasks or activities are not necessarily a reflection on the person performing the task. They could equally be a reflection on the complexity of the work, the quality of the services delivered, the pricing of those services, or all of these.
Along with the perception that all time sheets are read, is the habit some people have of writing long and elaborate narrations to their time sheets. Narrations help us to determine what was worked on and obstacles or challenges faced, so we can ensure we're pricing and invoicing appropriately. In some cases they are displayed on invoices but fairly rarely.
Keep time sheet notes short and to the point, ensuring they don't just duplicate the information in the job description, task or sub-task (there is no extra value in this). Use appropriate language assuming a customer will be reading it, avoiding jargon and reasoning. Narrations become very important when we're drilling into productivity, write-offs and job profitability, or making pricing decisions for next year's engagement; so make sure they are concise.
Time sheets are not about being Big Brother with your team. They help us to run our practice more profitability so we all can win. A great way to incentivise time sheets and reiterate their importance is to use them to track individual KPIs and share them with each person on a monthly or quarterly basis. When staff can see what metrics are important for the practice, and how they are used to drive decisions, they will be much more likely to complete their time sheets.
Staff also love to know where the goalposts are and find their work much more fulfilling if they have something to aim for. By acknowledging their time and efforts on a regular basis, and identifying the challenges they face on jobs, your team will feel seen and appreciated instead of uninformed and monitored.
Enjoy this article? Buy the book.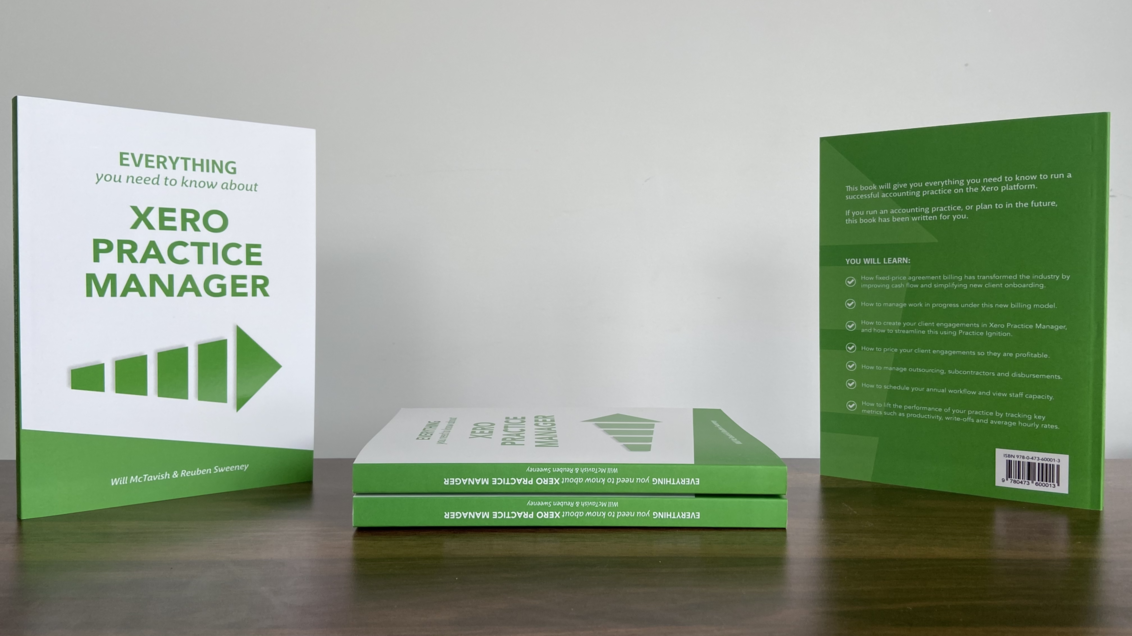 Need help setting up, fixing up, or getting up to speed on Xero Practice Manager?

We can help at www.linkedpractice.com