This article is an extract from the book 'Everything you need to know about Xero Practice Manager'
Get a copy for your desk at www.linkedpractice.com
This section focuses on how to set up annual engagements using XPM. All annual jobs will be created using the recurring job function within XPM, which you can find by going to 'Jobs > Jobs', then navigating to the 'Recurring' tab. On the left-hand side you'll see 'New Recurring Job'. This is where you will be creating all of your annual jobs.
We want to set up recurring jobs for both time-charge agreements and fixed-price agreements. This makes the creation of jobs at the start of each financial year as seamless as possible. To set up a recurring job, XPM needs to know what tasks to add to the job when it is created. This is done by adding a job template to the recurring job, so when the job is created it will automatically populate the tasks under the job based on the template it was assigned.
Xero subscriptions on job templates
The next thing to consider with job templates is what to do with Xero subscriptions. In a perfect world you would bill these separately from your annual engagement but in reality, these are often bundled into your fee to your client.
If we are billing for the Xero subscription in our fixed-price agreement, we must recognise the corresponding cost on the job. So if we are billing the client a total of $3,000 for the year, it's important to recognise that we have a direct cost to Xero for $700 (or so) for the Xero subscription. This is a significant cost on your job so forgetting to capture it can have huge impacts on job profitability.
Let's look at an example:
Say a staff member has a base rate of $50 per hour and spends 20 hours on the job. This is a $1,000 cost. If we charge $3,000 for the job, we might think we have made a profit of $2,000, but in reality, we have incurred an annual cost to Xero for the subscription. We therefore need to recognise this cost to bring our total job cost up to $1,700, which reduces our profit to $1,300. This is a major difference, so it is important to get this right.
The best way to manage the Xero subscription fees on jobs is to put them on the job templates. It is important they are set up to be estimated costs rather than actual costs, otherwise you will have a massive spike in WIP when the jobs rollover each year. For example, if you have your Xero subscription job cost created as an actual cost at rollover, you will have a $700 spike in WIP per job. If you have 500 jobs, this will cause a $350,000 spike in WIP and will make your WIP report fairly useless for the year.


This is why it is critical to ensure Xero subscriptions are created on jobs as estimated costs and only checked as an actual cost when the work is completed, and we are ready to close the job. We do this by clicking into the 'Costs' tab in the job, and checking the Xero subscription fee as an actual cost. This will spike the WIP on the job by the billable amount of the cost, but it will then be washed up on the same day and have no overall impact on your monthly WIP balance.
The main limitation of setting up job templates in XPM is that you can only apply one template per recurring job. So you can't just set up a template for annual accounts, another for bi-monthly GST, and another for a standard Xero subscription, then apply all to the recurring job. You have to set this up as one template. This is how Practice Ignition differs. You can assign multiple templates to a single engagement. This cuts down the number of templates you need to create.
Enjoy this article? Buy the book.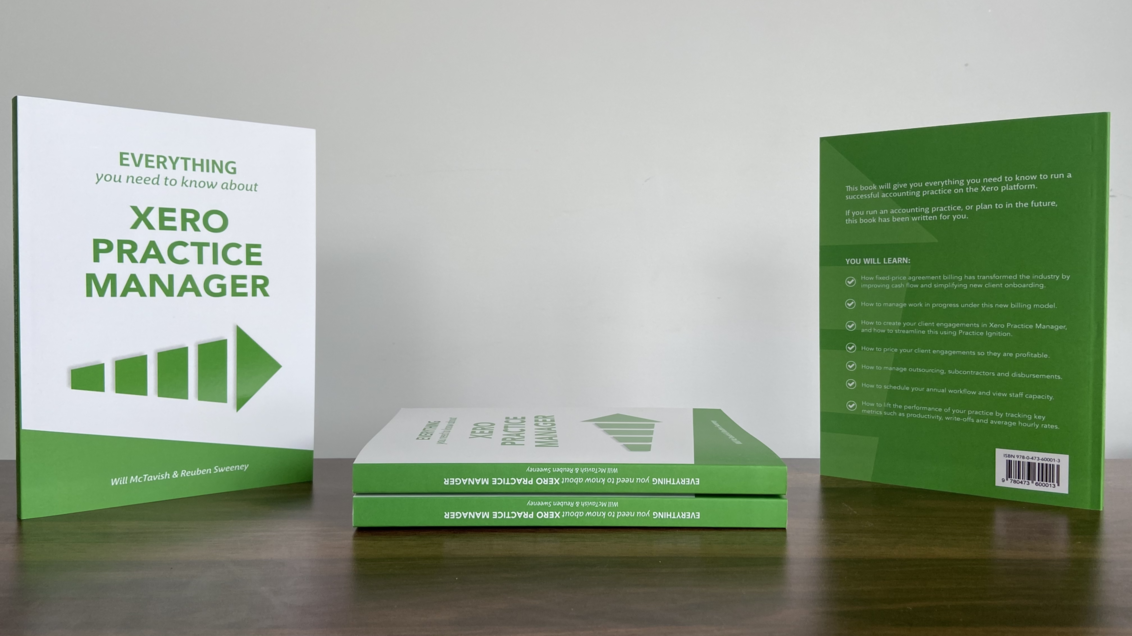 Need help setting up, fixing up, or getting up to speed on Xero Practice Manager?

We can help at www.linkedpractice.com