This article is an extract from the book 'Everything you need to know about Xero Practice Manager'
Get a copy for your desk at www.linkedpractice.com
How to set up Practice Ignition
Setting up Practice Ignition only takes 1 – 2 hours. You are then ready to send proposals to new clients, collect payments, and deploy invoices and jobs to Xero and XPM. Below are the steps to set up Practice Ignition once you have signed up to a trial.
When you first set up your trial of Practice Ignition you will arrive on the discover page which includes useful tips and tricks to help you set up your account. Take a moment to check out the videos on the discover page, then move onto setting up each area using the below sections as your guide.
How to roll out Practice Ignition for your practice
Practice Ignition has the ability to automate a large portion of an accounting practices administration, while reducing debtor days to effectively 0. It is therefore a no-brainer for practices to use Practice Ignition for all client engagement. The question is however, how do you get started?
If you are currently using Xero Practice Manager, it can be daunting to fully move all engagements over to Practice Ignition in one go. The best approach therefore is to spend a year signing up just your new clients with Practice Ignitions proposals so you can get familiar with it. Set up the workflow as outlined above, so Practice Ignition is creating jobs in XPM, and invoices in Xero.
Once you're familiar with how Practice Ignition works, and can see the timesaving's it creates, you can put a plan together to change over the rest of your engagements. This is best done leading up to start of your new financial year. Spend some time creating the engagements in Practice Ignition and send these out 4 – 6 weeks before your new financial year starts. As they are accepted, Practice Ignition will deploy jobs to XPM ready for the new financial year. If you currently have recurring jobs set up in XPM, you can jump into XPM and delete these to avoid creating duplicate job. Practice Ignition will therefore be creating all your jobs going forward.
If you are not using XPM just yet and are looking to implement it, it is best to commit to Practice Ignition from day one. When you implement XPM, you either need to spend time creating recurring jobs in XPM, or engagements in Practice Ignition. To avoid duplication of effort, it is best to start the way you intend to finish, which is using Practice Ignition. Set up Practice Ignitions integration with Xero and XPM, then send out all your proposals. If getting 1,000's of proposals signed off is an overwhelming task, you can accept them on your client's behalf to create the jobs in XPM, and have a project for next financial year to actually send the proposals so you can capture your clients billing details to automate the billing.
Whether you are using XPM or not, it should take less than 24 months to fully migrate your practices billing and engagements over to Practice Ignition. The next step is after that is to figure out what to do with all your spare time.
Enjoy this article? Buy the book.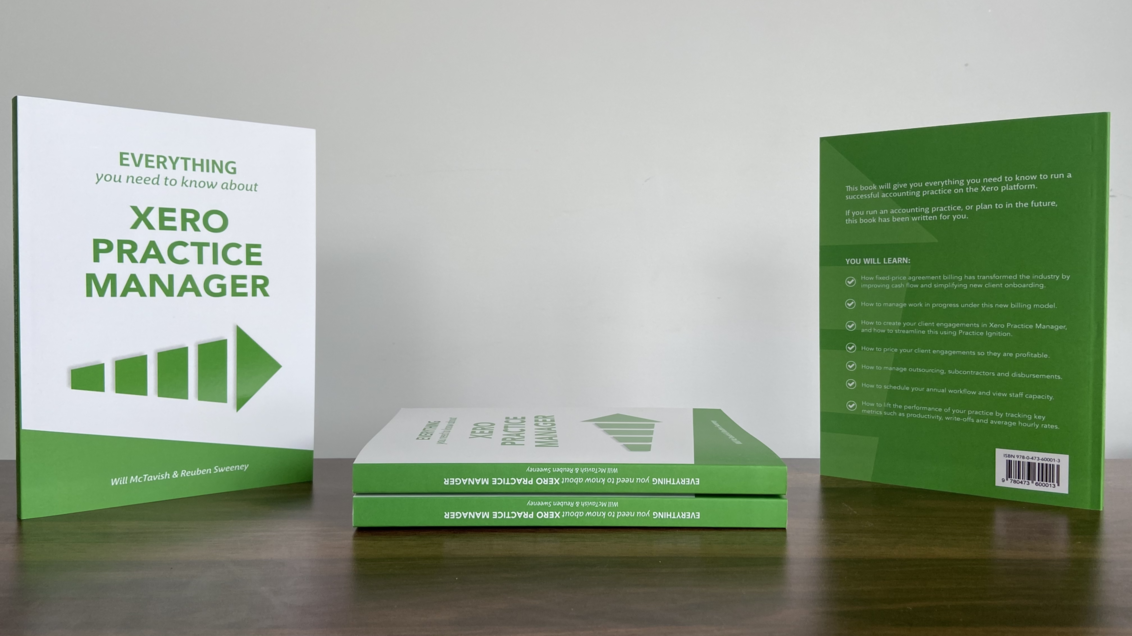 Need help setting up, fixing up, or getting up to speed on Xero Practice Manager?

We can help at www.linkedpractice.com