This article is an extract from the book 'Everything you need to know about Xero Practice Manager'
Get a copy for your desk at www.linkedpractice.com
How to set up Practice Ignition
Setting up Practice Ignition only takes 1 – 2 hours. You are then ready to send proposals to new clients, collect payments, and deploy invoices and jobs to Xero and XPM. Below are the steps to set up Practice Ignition once you have signed up to a trial.
When you first set up your trial of Practice Ignition you will arrive on the discover page which includes useful tips and tricks to help you set up your account. Take a moment to check out the videos on the discover page, then move onto setting up each area using the below sections as your guide.
Creating proposals for one-off engagements
Practice Ignition is not only useful for annual engagements, it is also really handy for one-off engagements that need to be quoted, eg. a cash-flow forecast. You can set up an engagement in Practice Ignition for a cash-flow forecast and set the billing to be on acceptance, or on completion. You could even get clever and set 50% on acceptance and 50% on completion.
Many practices manage all their engagements through Practice Ignition – both annual and one-off. This creates a robust process for the practice as everyone knows how they engage clients for new work. Once a practice has this structure in place it is incredible to see the efficiencies that are created.
Enjoy this article? Buy the book.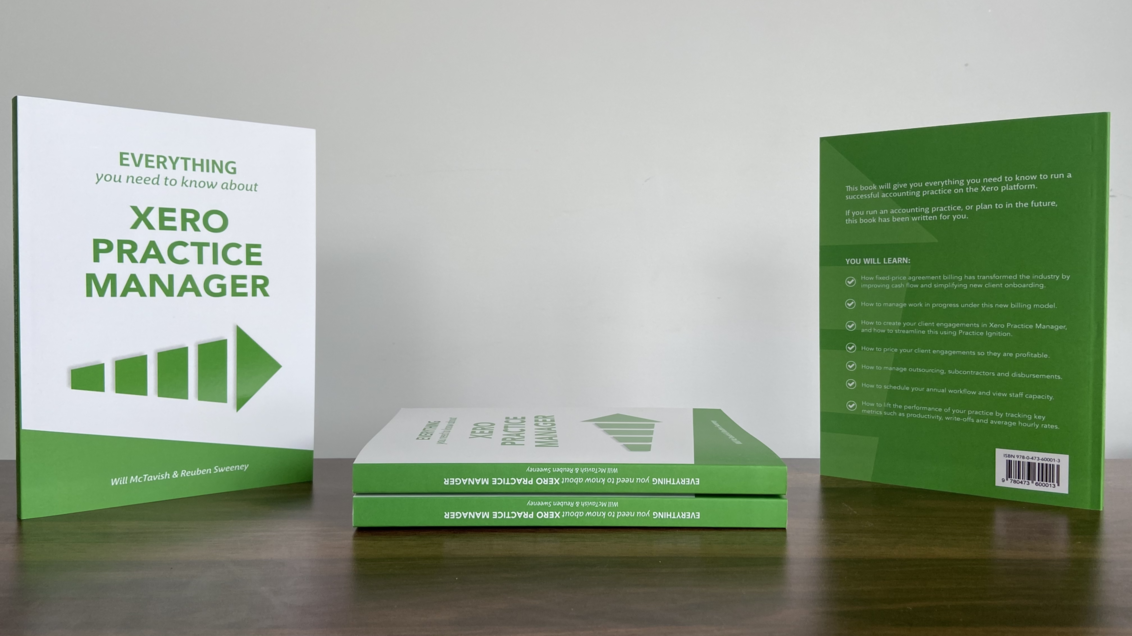 Need help setting up, fixing up, or getting up to speed on Xero Practice Manager?

We can help at www.linkedpractice.com