This article is an extract from the book 'Everything you need to know about Xero Practice Manager'
Get a copy for your desk at www.linkedpractice.com
How to set up Practice Ignition
Setting up Practice Ignition only takes 1 – 2 hours. You are then ready to send proposals to new clients, collect payments, and deploy invoices and jobs to Xero and XPM. Below are the steps to set up Practice Ignition once you have signed up to a trial.
When you first set up your trial of Practice Ignition you will arrive on the discover page which includes useful tips and tricks to help you set up your account. Take a moment to check out the videos on the discover page, then move onto setting up each area using the below sections as your guide.
Creating your engagement letter terms
Once you have set up your general settings, the next thing you want to do is edit your terms of engagement. This is section is found in 'Library > Terms'. Practice Ignition will provide you with a standard template by default, but you may want to edit this to include the terms you currently have in place with your clients. You can do this by clicking into the template, and editing the text. A great tip here is to use the 'Preview' tab at the top of the text box. This will show you how the text looks once all the header formatting is applied. Use the default template as a guide to create your new terms of engagement.
Enjoy this article? Buy the book.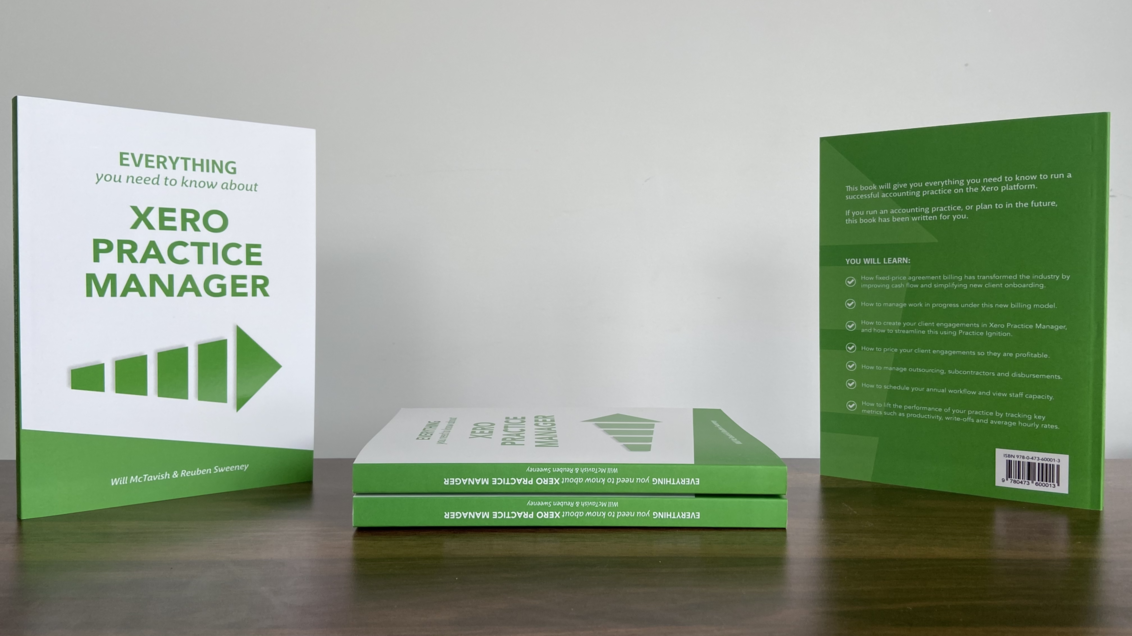 Need help setting up, fixing up, or getting up to speed on Xero Practice Manager?

We can help at www.linkedpractice.com