This article is an extract from the book 'Everything you need to know about Xero Practice Manager'
Get a copy for your desk at www.linkedpractice.com
Uranus has 27 moons, and there are just as many ways to bill an engagement using Xero or XPM. This topic is broken down into three sections:
General guidelines for setting up engagements
How to set up engagements with XPM
How to set up engagements with Practice Ignition.
We will start by looking at some general guidelines that are relevant regardless of which system you use to create your engagement. We will then look a closer look at how to set up engagements specifically in XPM and finally, how you can improve your efficiencies by using Practice Ignition.
General queries from clients
Now that we've covered everything regarding annual engagement, we will now touch on what to do with general queries such as phone calls and emails. General queries are queries from the client that are outside of the annual engagement, and not significant enough to create a whole new engagement for. For example, a client might call up and ask where to code something in Xero. This conversation may take four or five minutes, but where do you load that time?
There are a number of ways to manage this, and below are three options:
Option 1: New job
When a general query comes in from a client, create a new job using a 'General Queries' job template and log your time there. This job may stay open until the work in progress (WIP) reaches a certain threshold, then you can bill it. The challenge with this method is it will require everyone in the practice to have the permission to set up new jobs, so this method may not work so well for larger practices.
Option 2: General queries task
Include a task on your annual engagement jobs called 'General Queries' and have your team log their time there. When it is time to close this job out, you can review the time on the general queries task and determine if there is something that needs to be billed. The challenge with this method is once you have closed out the annual accounts job, you will no longer be able to put time to this task. To get around this, when you close out an annual accounts job, you can create a new job just for general queries. This job will be closed out at year end when the new jobs are created.
Option 3: General queries job
Have a 'General Queries' job that is open indefinitely and put all general queries there. You can keep these jobs separate from the scheduled tasks using job states. The downside of this method is you will double the number of jobs you have in XPM, but it can make it easier for billing purposes as you can run a WIP report by job state. This method requires the least amount of administration for the practice.
Enjoy this article? Buy the book.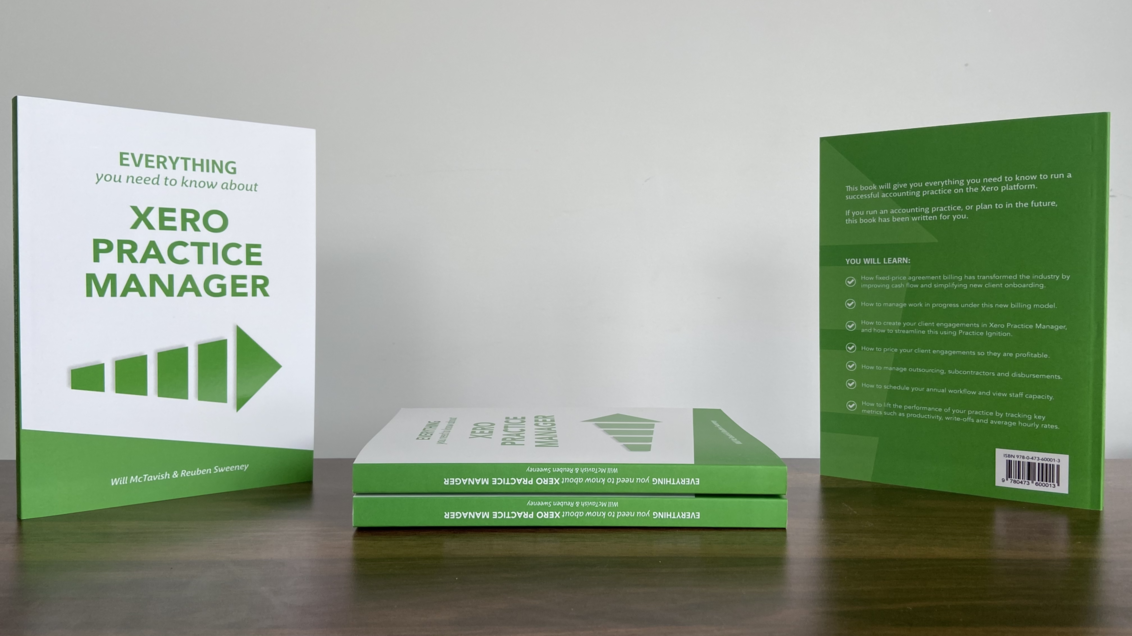 Need help setting up, fixing up, or getting up to speed on Xero Practice Manager?

We can help at www.linkedpractice.com